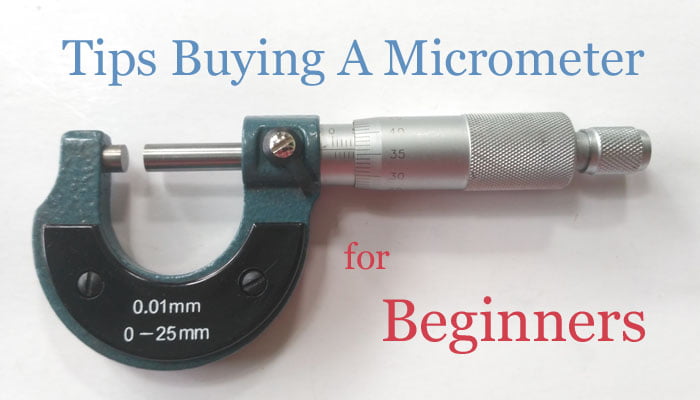 If you are a newbie in micrometer, you have to look for something to guide you. There are numerous micrometer types that might be confusing. Choosing the right one is necessary. After creating a list of micrometer buying guide before plus the infographic, in this opportunity, we are going to share with you some micrometer buying guides just for a beginner.
Buy the Outside Diameter
Because a micrometer is designed for a specific task, to measure a specific dimension, you need to know the dimension you are going to measure. Is it outside diameter, inside diameter, length, thickness, or width? If you have no idea what to choose, then select the outside diameter. It's the most used model and its use is wide. It can be used to measure outside diameter, thickness, length, and width.
If you are a bottleneck and want to search further, the tip is very simple. Quickly learn the three types of micrometer. You'll get a clear idea of what you are really wanting.
Pick the Flat Anvil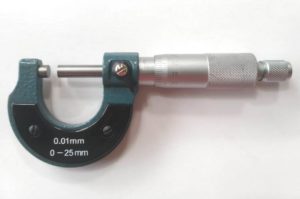 This is the right anvil for you. A flat anvil is the most widely used anvil in micrometers. It can be used for many objects. You can use it for measuring the diameter of a ball, tube, cube, etc. Also, it's used to measure tube body length, the thickness of paper, and so on. There are tons of anvil you can use to get better accuracy, a flat anvil is reliable to provide a precise measurement.
Choose the Digital Model
The digital model lets you read the measurement reading easily. It's no need to calculate the main and second scale like the vernier and dial micrometer. All you have to do is identifying what numbers are displayed on the LCD screen.
You will find some buttons there. It's a good sign of good functionality. The major functions are to convert the unit system whether from inch to mm or vice versa and to zeroing. With a digital micrometer, you don't need to invest time first to learn the micrometer. You can immediately use the mic. When you are using the dial and vernier (mechanical) micrometer, then the reading, converting, and zeroing can take time and for a beginner, it could be a mess.
You have to choose the digital if you fulfill these two conditions: 1. Beginner 2. For measuring purpose. However, just pick the mechanical micrometer which is more affordable when you fulfill these two conditions: 1. Beginner 2. For learning purpose.
Make Sure the Graduation is in Inch
Residing in the U.S. makes you being used to with the inch or imperial graduation system. Switching over the metric (mm) may slow you in reading it. The last tip is serious enough. Make sure you pick the unit system that you are familiar with.
Conclusion
We think that those 4 tips above are important for a starter when they have no idea to start from. Buying a micrometer can be not easy when we are nowhere. To summarize: buy the outside micrometer, pick the flat anvil, choose the digital, and select the inch graduation.