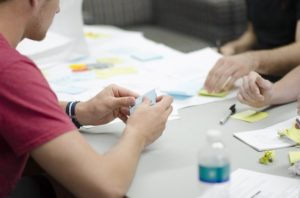 When reading our article, you may wonder who are the authors behind this site. You ask this question because you need to assure yourself before truly trusting our articles (guide, tips, tutorials, recommendations, etc).
That's a wise question.
Without further ado, let us introduce ourselves and the purpose of this site. That includes our background (education) that becomes a motor in the process of crafting the content.
Our Team
Currently, we are a team of two authors that come from almost similar backgrounds. One is an Electronic Instrument background and the second one is an Electronic Engineering background.
1. Mift H, B. Sc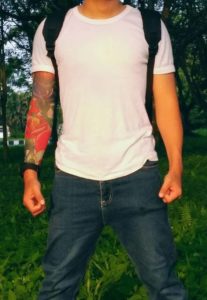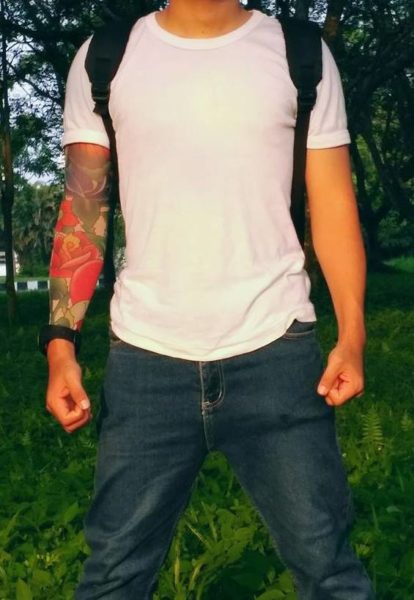 Mift holds a Bachelor's Degree in Electronic Instrument.
In this blog, articles related to precision measuring tools such as micrometer, vernier caliper, dial caliper, digital caliper, dial indicator, test indicator, etc are written by Mift.
During college, Mift contributed to a team of several students and lecturers that work together with the purpose of generating renewable energy. Among several types of renewable energy, they focus on energy from water and also bioethanol.
They separated hydrogen from water and turned the hydrogen to be fuel. However, this project isn't completely at the end of its purpose. To keep going, they mix the hydrogen with bioethanol. It is also mixed with other conventional motor fuels to see its result in terms of the fuel-saving. The mixed one is then transferred to the piston to burn.
One of the best achievements of this team is obtaining a patent for generating renewable energy from water+bioethanol. Aside from that, the project was also funded by high authoritative third parties.
Moreover, Mift is also a laboratory assistant in Basic Electronic Laboratory during his college. He guided students to run several experiments related to basic electronics subjects in the lab. The subjects are related to transistors, microcontrollers, oscilloscopes, multimeter, etc just to name a few.
Other Mift's interests are metalworking, woodworking, and home improvement; surely for things that still relate to the use of Physics in life. Mift is also an author on other blogs.
Prior to his college, Mift was also a noob blogger. His first blog is the free blog from blogger.com (Blogspot). His interest in the internet continues to go vivid and finally put his energy into this site.
2. Sudrajat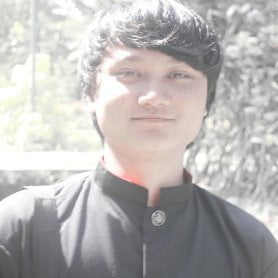 Sudrajat holds a Bachelor's Degree in Electrical Engineering.
Almost having the same background, Sudrajat was a laboratory assistant of Electrical and Electronic Circuits during college. As the lab assistant, he assisted fellow students to conduct experiments about the subjects of electrical and electronic circuitry.
While being an assistant, he was also a member of an Industrial Electronics Laboratory. Here, he managed to complete the final project for the electrical engineering degree under the supervision of the laboratory chief.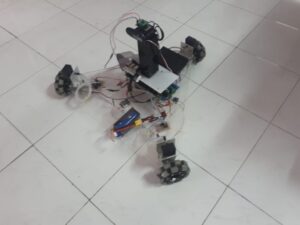 The final project was about the omnidirectional robot with three-wheels to identify and detect suspicious objects based on images. The image detection utilizes the OpenCV library as the main reference. The mobile robot was controlled by a Raspberry Pi 3 Model B as the image detector and signal controller for the movement of the DC motor on each wheel. The H-bridge was used as the motor driver between the controller and the actuator.
Sudrajat was also active in an organization. He was a part of a student organization, especially in the Robotics Department. As of now, he is still active and working as a drafter in a shipbuilding company in Indonesia.
Our Purpose
We enjoy packaging the information scattered around the web, surely from trusted sources. Then we present them in this blog in the shape of blog content such as how-to articles, buying guides, top 10 products, and other informational readings.
Initially, our main topics are measuring and detecting tools. However, we also cover other topics as an addition to our content such as automotive, woodworking, plumbing, loupes, etc which are basically STILL related to our main topics. Simply, they can be classified as the product of knowledge (mostly Physics) that is obviously visible in our life and makes our life easier.
Disclaimer
During the process of creating great content, we may make mistakes. We have to say that our method of product selection is entirely from the sources that we take on the web. Articles, online forums, video, customer reviews, official pages, pdf files, etc are the sources that we use as references.
When recommending a particular product, we prefer looking at customer reviews. This way is considered representing the entire human reviews or in average user experience. This is also the fastest way to present information to the readers.
Contact
Feel free to contact us on this page.